It has now become a common sight to see working professionals suffering through various health problems, but one of the most prevalent issues is joint pain. The work culture in today's world is one of the major reasons for this issue affecting millions of busy professionals.  Joints are the point of contact between two or more bones of the skeletal structure in your body. They facilitate movement or motion in the human body. Hampering with the joints can cause a person to lose function, stability, and flexibility in his or her physical movements. Arthralgia (pain in a single joint) and Polyarthralgia (pain in several joints) can affect an individual's ability to perform even the simplest of tasks like getting up from the bed. Pain in the hip, knee, and lower back regions are the most common types of joint pain, which impacts not only their personal health, and routine day-to-day tasks but also their social lives. Studies suggest workplace performance starts to decline because joint pain causes absenteeism at work.
Many professionals tend to ignore the symptoms of joint discomfort, stiffness, and aching caused due to numerous reasons, thus making it worse. Let us look at some of the prominent causes:
Strain caused due to inactivity for long hours: It is a common observation to find employees in firms with desk jobs performing repetitive tasks like sitting in their place for long hours, continuously typing on their computers. Often, joint pain is caused due to wrong sitting posture, which is harmful to the body in the long run.
Lack of physical exercise: People get caught up in doing their work tasks by investing all their time and energy into it. Due to this, engaging the body by providing regular required exercise takes a backseat. Lack of regular movement, being under or overweight, and not following a healthy diet can also cause severe pain in your joints.
Stress: Hectic work schedules can put an individual under stress, causing muscle tension, which in turn leads to pain in the joints – mostly shoulders, elbows, and hip.
Underlying Injuries: Swelling, soreness, and fractures can have an impact on joints. If not treated on time, these injuries can lead to further complications.
Heavy Motion and Lifting: Athletes and Industry workers are the most commonly affected in this case as they undergo tedious and intense tasks of lifting and moving, which further leads to severe joint pain.
It is important for working professionals who are caught up with their busy jobs to address problems such as joint pain and discomfort immediately, as delaying the treatment might make the condition worse. Receiving the apt treatment is vital, as it would prevent negative impact, both in the personal and professional life of an individual going forward. Joint Pain relief gels like the scientifically formulated Omnigel can be the go-to fast pain relief solution. Massaging the gel/spray on the skin of the affected area will provide quick action pain relief and improve the joint's mobility. Omnigel is an effective topical pain relief solution to treat joint pains hindering day-to-day activities by executing as a fast-acting pain relief gel recovery solution. The active ingredients in the pain relief gel make their way into the skin and treat inflammation and soreness within the deeper tissues. This fast relief gel for joint pain provides an all-around anti-inflammatory response that relieves pain and paves the way for a restored range of motion and seamless movement with no stiffness.
Omnigel: Joint Pain Relief Gel for Busy Professionals
Pain relief products such as Omnigel relieve joint pain in individuals suffering from chronic conditions such as Osteoarthritis, Rheumatoid arthritis, sports injuries, cervical spondylosis, frozen neck, and pain in the shoulders and back, making it an effective joint pain relief gel for busy professionals. Omnigel comes in both gel and pain relief spray format for joint pain and treats stiffness, soreness, and inflammation. The diclofenac-based formula is absorbed into the skin to reach and treat the affected area, providing targeted pain relief, thus making Omnigel an effective joint pain relief gel for busy professionals suffering from chronic musculoskeletal pain.
This Fast-Acting Joint Pain Relief Gel contains Diclofenac which decreases pain and so also goes on to restore the mobility and range of motion in the joints with its anti-inflammatory elements, making it the go-to gel for joint pain. This quick-relief gel is also available as a spray, which makes it easier to apply.
It is important to keep in mind that pain-relieving gels and sprays should only be used for acute muscular and joint pain i.e short-term pain. In case of chronic musculoskeletal pains, the individual should consult their doctor to seek professional treatment.
Effective Pain Relief Gel for Joint Pain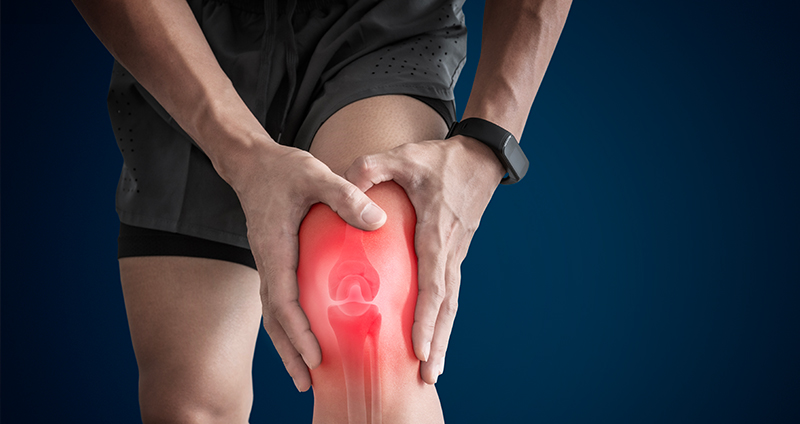 Omnigel helps ease inflammation, swelling, pain, and stiffness. This pain reliever can be used on the affected area 3-4 times a day and is available in both gel and spray format.
Immobility caused due to prolonged and monotonous working methods in busy professionals can be treated effectively and in a hassle-free manner with Omnigel.
By using this fast pain relief gel you can feel the restoration in your mobility and flexibility. The feeling of sluggishness due to soreness and stiffness gets erased and eventually, workplace performance starts to improve, and one can go about their work pain-free!